A Greeting from an old friend
As some of you New Lights jump into this week's Trials Of Osiris, you're probably wondering what it is and the game mode. I'm here to give you a quick rundown of the "Trials Of Osiris" game mode and where it came from; as our old friend Saint-14 says, "Welcome To The Trials Of Osiris!!!"
In the beginning…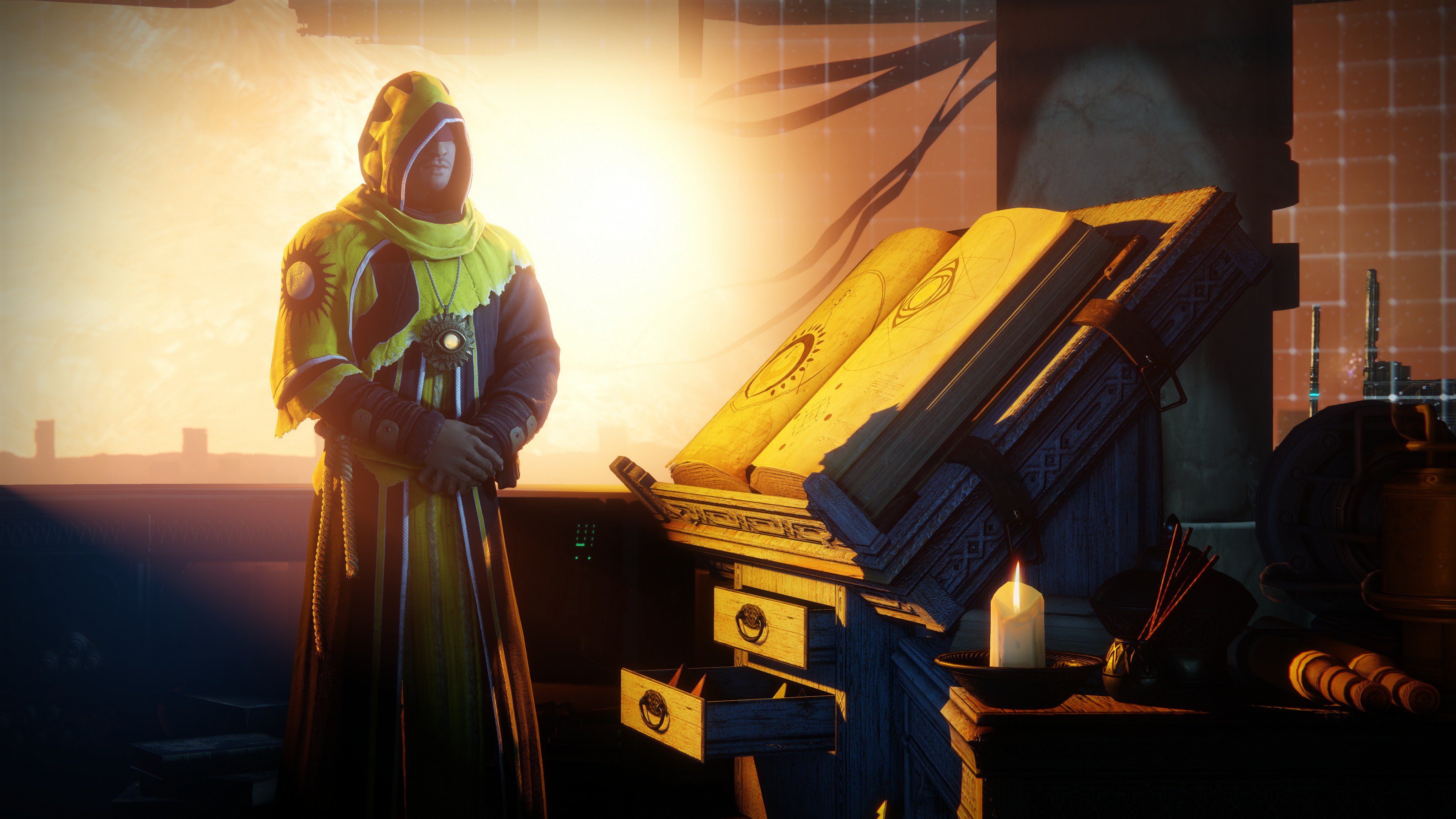 So, let's begin with a lore dump so that you know where it came from and why it exists inside destiny's world. Mercury was invaded by the race known only as the Vex, and with them spawned several spires and a new item for the Guardian known as Osiris to study. The "Trials of Osiris" was made so that the character only known as Brother Vance could learn about the numerous tones that would play on a Guardian's subsequent death. Vance looked at this occurrence and noted every style that played and jotted them down since it was Osiris's wish for his acolytes and his cult members to study the Lighthouse while he was going through the Infinite Forest and see if the spire had any stories to tell. Brother Vance would go to The Reef to talk to Mara Sov, and Mara told Brother Vance a secret to tell Osiris the next time he should see him. Flash forward to the beginning of Destiny 2, where the Red War campaign would play out. Brother Vance would close the Trials due to Dominus Ghaul taking control of the Traveler and taking the Light from the Guardians causing what we know today as the "Final Death."
Bring your A-game Guardian!
Now that you know why we have it, it's time to tell you what it's all about. "Trials of Osiris" got hinted at during the Season Of Dawn where we were tasked with saving Saint-14, one of the most legendary Guardians from the Infinite Forest through a gadget known as "The Sundial." Bungie added the Trials in Destiny 2's Season of the Worthy as the Guardian's efforts during the Empyrean Foundation community quest in the Season Of Dawn. Run by Saint-14 with a whole new spin on things, the competition used to be for study, and now it is all about the loot. Trials of Osiris is a 3v3 game mode that pits two fireteams against one another in a "to-the-death" competition; Guardians may revive their teammates as much as they want if they get lucky enough to secure a restore. The Trials require a five-round win, and you must go seven wins in a row to gain access to the new Lighthouse and acquire your rewards from Saint-14. After three-game losses, you must reset your card and start all over. You must pre-assemble a squad of three Guardians for a team since there is no solo queuing in the game yet. Also, one thing to note about this mode is that it only runs Friday-Tuesday when the weekly reset happens.
Good Luck Guardians!!
I wish you luck in the Trials of Osiris Guardians, and be sure to check back for more Destiny lore and some guides on what's best to use during your run through the Trials of Osiris!