The Playstation 5 is the new, current-generation console released by Sony last November of 2020. The console is the most powerful yet of all the released consoles and really built upon what players wanted as opposed to their last released console the Playstation 4 Pro. I was very pleasantly surprised with the overall performance of this console and left with a feeling of satisfaction and comfort. There are a few changes I would have made personally, but this release is a huge success for Sony compared to previous releases. This console comes in two editions, being the digital-only and the disc. The digital edition costs $399.99, while the disc edition costs $499.99. If you can manage to get a console outside of scalpers, they are released in batches at stores such as Best Buy, Walmart, Amazon, and Target.
The PS5 is excellent as far as performance goes, especially now that they have included a high-speed NVMe SSD creating a hell of a lot faster boot up, and cutting load times for games from 1GB in 20 seconds per the PS4 to 2GB in .27 seconds on this new console. The console supports 8K streaming for apps such as Netflix and Hulu, and we can now play games in full 4k thanks to the new AMD custom GPU with RDNA 2 architecture hardware. I will say what I am most impressed with the cooling system. We all of course remember the previous consoles, and how hot they could become leading to the fans running overtime. This resulted in load fans constantly trying to cool down the CPU and system leaving users feel nothing but anxiety or annoyance. I mean let's be real, the PS4 Slim and Pro could get insanely loud. However, this system uses liquid metal cooling between the CPU and heatsink, as well as using new AMD technology where unused power will be diverted back and forth between the CPU and GPU. The only downside to this is that players experience varying frequencies depending on the demand from either part. Not to mention the PS5 will only be as quiet depending on the game being played and the performance it is being played in. We now also get to experience 3D audio with our games, creating a highly immersive experience, as well as finally getting a 4K blue ray player for the disc edition which we were left out of with the PS4 Pro. The only downside to the cool new technology is that with every console comes a give and take for your budget. The system runs slower than its competitor at 10.28 teraflops at 2.23 GHz but does have a good 16 GB of GDDR6 Ram. Space is another issue since new games tend to eat up storage, for instead of that terabyte we got with the PS4's HDD, we only get 825 GB of storage for the new SSD. The system also only has a 350 power supply, which it already uses quite a bit of power when loading.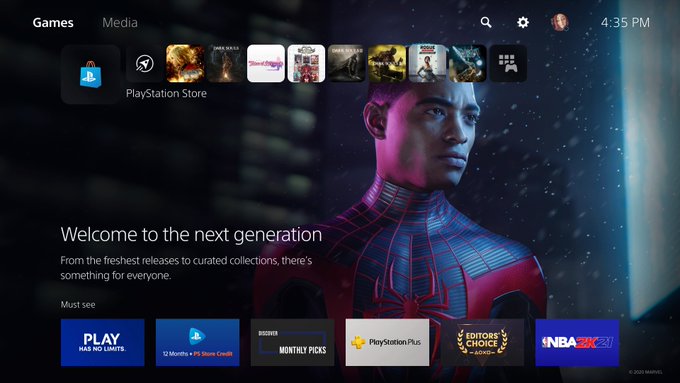 Personally, I also loved some of the little things about the setup for the console. Before with the previous PlayStations' uploading and downloading save data could be a pain. Half the time for plus players they did not always upload automatically, and you would have to manually do it. Other issues would lie with the actual upload and download because sometimes it would not upload the first time and you would have to go back and do it again for it to appear in your cloud saved library following up with the download which did not always work the first time either. I was initially worried about this when setting up my new console, however, the transfer of data was seamless and I had no issues whatsoever. All of my saved data was there in a matter of a minute. I also loved that the system set up was integrated with a new mobile set up from your app making it quick and easy, rather than having to worry about a long and tedious login. Lastly, I am excited as any other player when it came to the new backward compatibility feature. It might be a bit more limited than Microsoft's Xbox line, but it definitely has a great selection. I was surprised to see the even Final Fantasy Type 0 made the cut, which I have been currently working on a replay of. The list is pretty extensive with a wide selection of Playstation 4 games.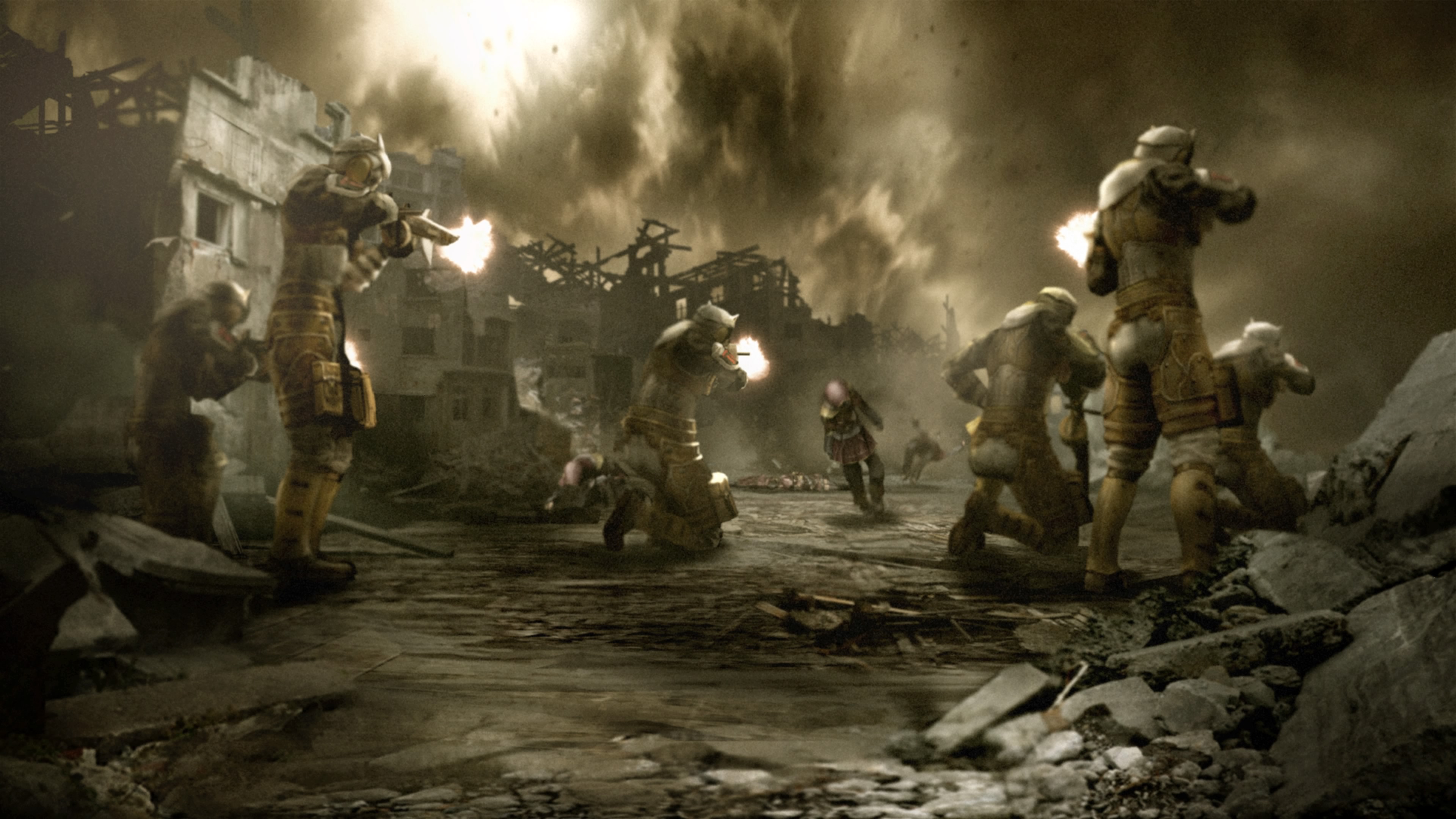 The interface for the console has its pros and cons for me. While I love the overall clean look, I feel like it is less interactive than before. The home screen is definitely more organized compared to the previous console entries, giving you now a media and games tab on the top. I also love that hovering over each game allows you to track your progress, and you even get a cool new news tab that follows the store tab. However, it feels a bit less social than the previous Interface. Rather than seeing your community feature, or seeing comparisons of other people playing the same game as you, you now have to individually search players or go to your mobile app to see a social media like a page of what your friends are up to. I do like the new profile layout, it feels a lot cleaner and innovative compared to a social media page. And the new menu you get for sharing content, trophies, a cool feature that replaced the social page which is game base, music, and notifications. So while some things could change, overall the new changes are mostly positive. Even the store feels a lot more innovation than the previous layout and feels very clean and modern. The overall Interface just has a more sleek and modern feel to it. Another great bonus is in addition the still getting PS4 free games of the month we now get PS5 exclusive games as well as plus members. Who doesn't love free games? One downside players will face now is the increase in cost for games and accessories. Rather than spending the normal $59.99 the average game now goes for $69.99, which in all honesty is to be expected for the price the console was sold at and the number of resources that now goes into making these high-performance games.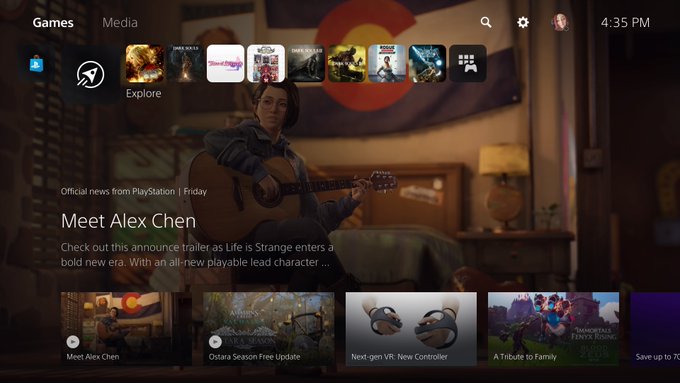 The PlayStation 5 overall is an excellent console despite a few shortcomings. The controller feels fantastic, the console runs smoothly and has fantastic performance, and we now get access to a larger library thanks to the new backward compatibility making it so we no longer have to worry about using PS Now. Though the console right now is extremely hard to get a hold of due to scalpers and high demand, I do believe this is a great success for Sony since the launch of the PS3. We have fair pricing, great releases, and top-quality performance that we always expect from a reliable company like Sony.
DVS Score- 8/10
Veteran gamer, tech nerd, comic addict, anime lover, and just your average introverted weeb.