Marvel's Spiderman is everything you can expect and want out of a video game and more. Between swinging with webs throughout the city, Pete's clap backs while decimating enemies, and learning new abilities I was thoroughly impressed at how well the game succeeds in making you feel like you are the character. Not only was the story incredible, but it even planted the seeds for Spiderman Miles Morales perfectly. This story has endless content for players and is one of the best open-world action role-playing games I've played in a long time. I haven't had this much fun in playing a superhero game since the Batman Arkham Trilogy, and I can not wait to see what Miles Morales will have to offer. Marvel's Spiderman was developed by Insomniac Games and published by Sony Interactive Entertainment. This game is purchasable on PlayStation Network for the PS4 and the PS5 normally for 39.99 USD, but right now you can get it on sale for 19.99 thanks to the spring sale.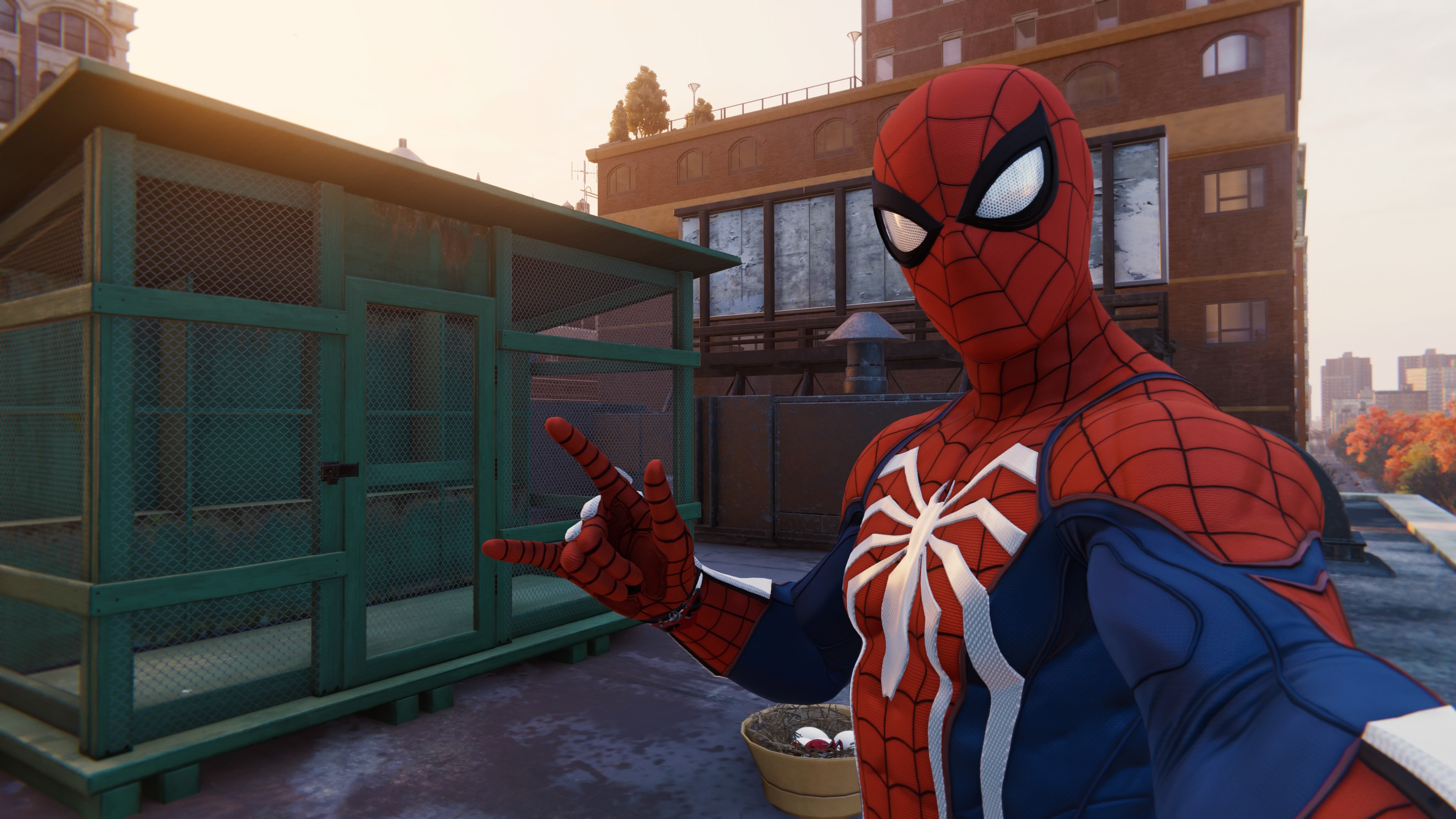 What I loved so much about this game was not only did you just play as Spiderman, but you also got a lot of time to play as Peter Parker and his allies. You get a good amount of time as Peter between assisting Aunt May at FEAST, and even in the lab with Doctor Octavius in creating robotic life-like prosthetics. One thing I have to mention is how well this game presents itself and sets a bar above other superhero games, and that's the stress that I felt as having a secret identity. The overall impact I felt like Peter in trying to protect the ones he loves but not being able to tell them was overwhelming.
MJ is the only one who knows and honestly was a godsend in helping as a partner in balancing his life and making hard decisions, though she also tended to stress me out with her bold actions and the tension of their romantic feelings. Side character missions were also executed flawlessly and had seamless transitions for the story. Not only did I get to experience character development, but I also found myself having to use my wits to get through stressful situations with MJ and Miles. I felt firsthand the support system that Peter unknowingly built around himself, and I applaud Insomniac for such great storytelling.
Character development was also phenomenal with the villains of the story. Insomniac showed enough restraint, but also laid the seeds perfectly with every action Spiderman committed. I felt myself pondering between the right things to do for each situation. For example, at the beginning of the game, Kingpin advises he is a necessary evil to keep others at bay, and honestly without too many spoilers the consequences that unfold from his removal left not only Peter pondering his choices but for me as the player too.
As the city breaks out into chaos, different groups such as Fisk's men, the Demons, Prisoners, and even Sable Troop takes apart the city claiming territories throughout New York. The life-like 1:1 scale of New York in the game felt surreal as you see it slowly change over time with each new terrorist group. I also loved watching truths unfold from Mr. Negative's past and Osbourne's dirty secrets, as well as feeling the heartbreak after watching Doctor Octavius deteriorate.
The side content was plentiful and was great in not overwhelming or underwhelming players that wanted to 100 percent the game. The side quests had a good mix-up between lengthy dilemmas with bone-chilling twists and small fetch quests to give players a small break for quick experience. Collectibles were abundant and unlocked cool new suits or abilities for players such as the dark suit for doing the Black Cat's stakeouts or the Homemade Suit for finding every landmark. I also enjoyed that purchasing other suits required tokens from taking down crime bases, stopping petty crimes in the city from criminals and sable, and challenges from the Task Master.
Each challenge or base could be replayed until you completed every tier or bonus challenge to get your rewards, while crimes capped at around 5 per area on average. Early game base takedowns could take a while and feel a bit too tedious, which is why I recommend players wait until late game to grind them out. Bases no matter which faction are 6 waves long with 10 plus enemies each round. The challenges for the base tokens will often consist of webbing enemies to walls, shocking them, or even electrifying them with abilities that are unlocked late game anyway. Tasks were a bit easier but also helped players work on improving with the gameplay. Drone missions helped accuracy in moving around with speed and web-slinging, combat challenges helped to max out their combos, and stealth challenges taught players how to maximize their efficiency between different stealth takedown styles. Overall, as a completionist, I had a field day getting the platinum for this game because despite being easy to get the game did well to make all of the side content not only fun but enticing.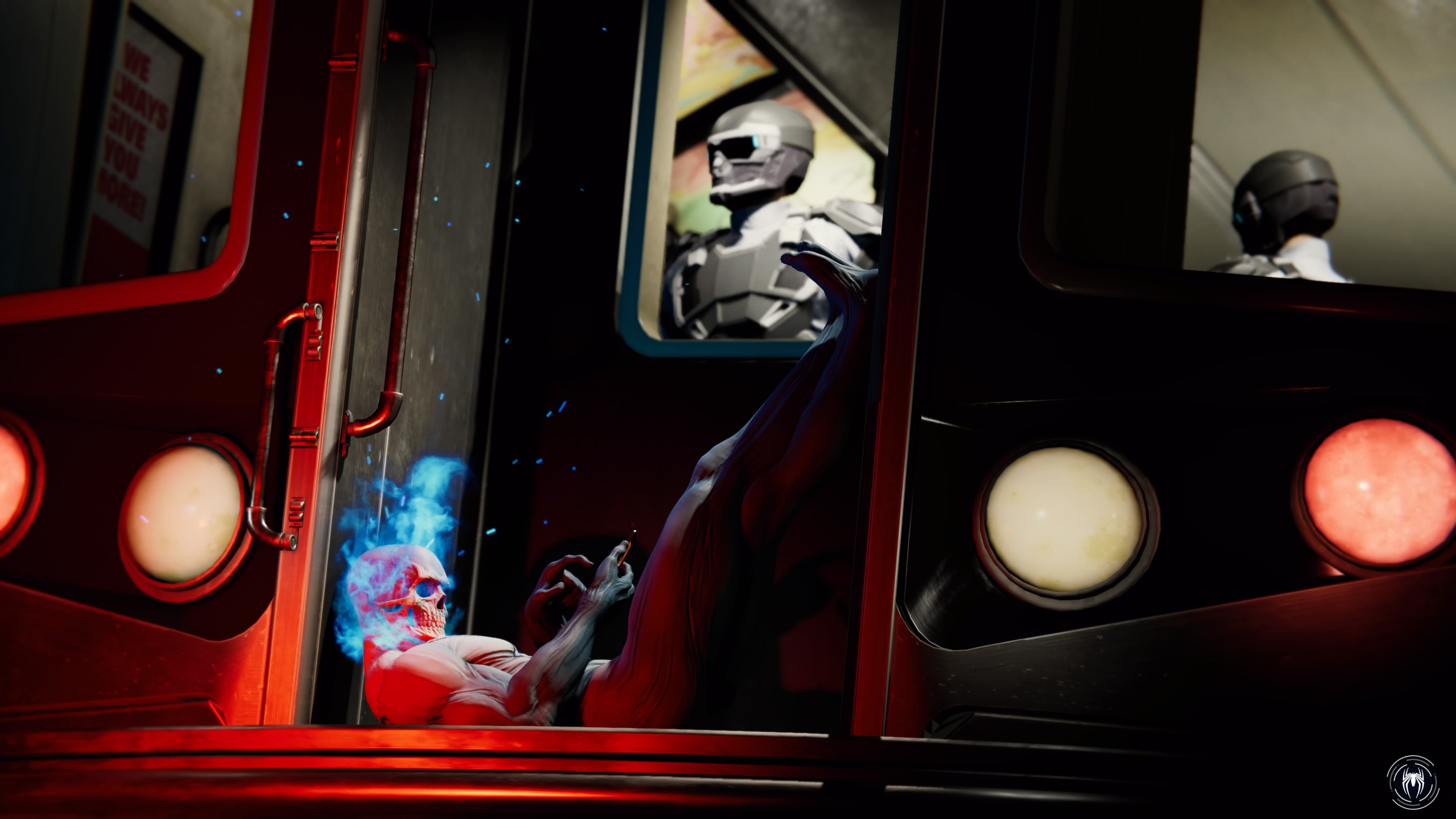 Marvel's Spiderman provides endless content leaving players wanting more. This game was a thrilling adventure that I recommend to all types of players. It's inviting to those newer or not as good with RPGs and satisfying to experienced players as well. The story is action packed and an emotional experience to take part in for players who crave an immersive narration. Not to mention, you play as the iconic web-slinging pun filled hero Spiderman, and get to fight all of the villains we love so much such as Scorpion and Electro. The visuals are breathtaking, the gameplay is satisfying, and I really could not get enough of this title. Despite some of the bugs I would say this is a near perfect masterpiece and I'm really glad that I picked it up.
DVS Score: 9/10
Veteran gamer, tech nerd, comic addict, anime lover, and just your average introverted weeb.