Playing Maquette was an incredibly interesting adventure to take part in with fantastic music, a beautiful art style, and cleverly designed puzzles used to unlock parts of the story. While this genre is known for huge titles like Portal 2, The Talos Principle, and Catherine, Maquette still blew the minds of players for the current generation in the gaming industry. While this game did not tap into the full potential for its puzzles, the overall concept was perfectly executed and the environment evolved seamlessly with the story. This title was one of the best-designed first-person puzzle adventures I have ever played, for it is rare to see a story blend so perfectly with its environment. Developed by Graceful Decay, and published by Annapurna Interactive, Maquette is available on Playstation and PC for $19.99. It is currently still free for PSN users until the end of the month.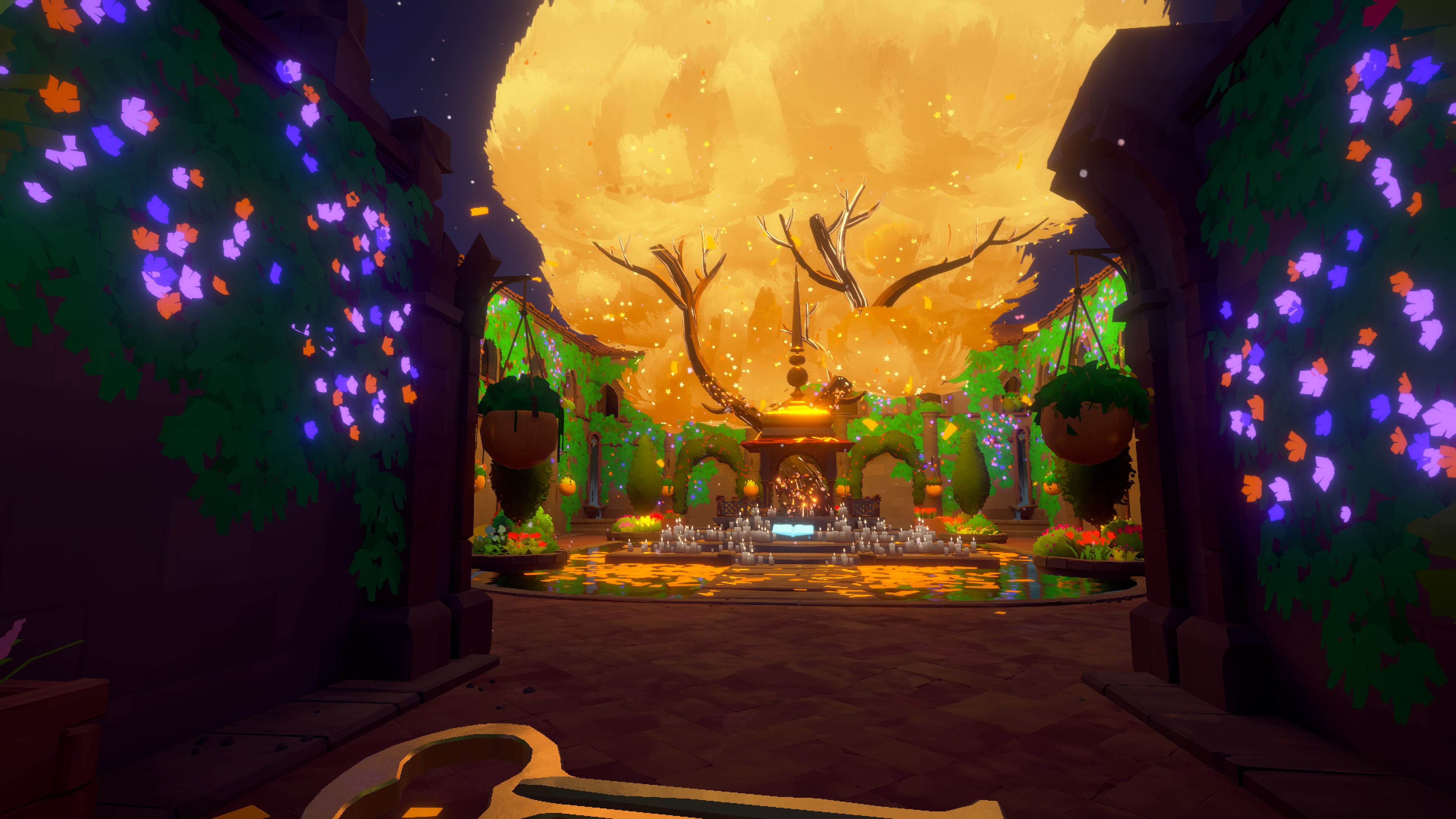 The story is based on modern couples and follows the memories of Michael and his former lover Kenzie. As you navigate through what seems to be a dome or various locations, you see various stages of the couple's relationship and the various emotions that Michael experiences throughout different stages of their partnership. The Maquette shines ever so brightly as the memories of their first encounters come to life, such as the café where they first meet and their first date at the fair. You can feel the heightened emotions between Michael and Kenzie for what seems like true first love. Over time through the different chapters, you notice as the locations change and what seems like a decay set in which is used to signify the problems between the two. The puzzles start to get a bit more in-depth, and the distance for travel feels longer and creates a feeling of being powerless. Buildings start to crumble, leaving behind what used to be a warm and loving environment. The dome expresses the emotions so well throughout the story, you almost feel as you are the one experiencing happiness and heartache. I also commend the game for its dialogue, for that is one of the few aspects in most video games that tends to fail. The voice acting feels very genuine and authentic compared to most story-based games. The story itself felt a bit generic but depicts an accurate representation of failing relationships and closure. The game portrayed is so well that despite the lack of uniqueness to the story, the game represented it so well that it felt empowering.
I do not have too many complaints, for the game overall was very well executed. There were a few bugs here and there with the puzzles that resulted in a chapter restart or reloading a previous save, which did cause quite a bit of frustration. The puzzles were fairly well designed and very unique, for you play in a dome with locations that can be described as dioramas. There is also a mini dome that replicates the one you stand in, and a larger one outside that you navigate later in the game. The minidome is mostly used for resizing and placing larger versions of an object, such as a bridge to cross buildings or a key to gain access to locked-off locations. Some objects are used for multiple purposes in varying ways that force the player to think "outside the box". For example, a key can turn into multiple uses of transportation outside of unlocking doors. Later on in the game adds a new level of cleverness in problem-solving, for it adds access to the outside layer where your base dome becomes increased in size. A switch might be only accessible in the mini-dome to give you access to a locked-off area in your central dome. A bridge might have to be placed down in your mini-dome to become supersized for the outside dome, and stairs might be placed in ways you'd never think of to reach the unreachable. You end up having to figure out where the next part of the puzzle takes place, and where to complete certain actions. I would have liked to see the puzzles get a little more in-depth, for the majority of them were not too hard to solve, but this was mostly a minor complaint. This game was one of the few instances where the atmosphere actually made the game. My other complaint is for trophy hunters, as a hunter myself I was originally seeking to platinum this game. Unfortunately, some of the trophies don't unlock when they should causing you to repeat actions. For example, though I completed two of the levels in the respective time for some of the trophies, they failed to unlock. Some quick fixes are reinstalling the game from what I have researched, but overall it just killed my want for the platinum. Additionally, for speedrunners cutscenes do count towards your time meaning you have to skip annoyingly enough.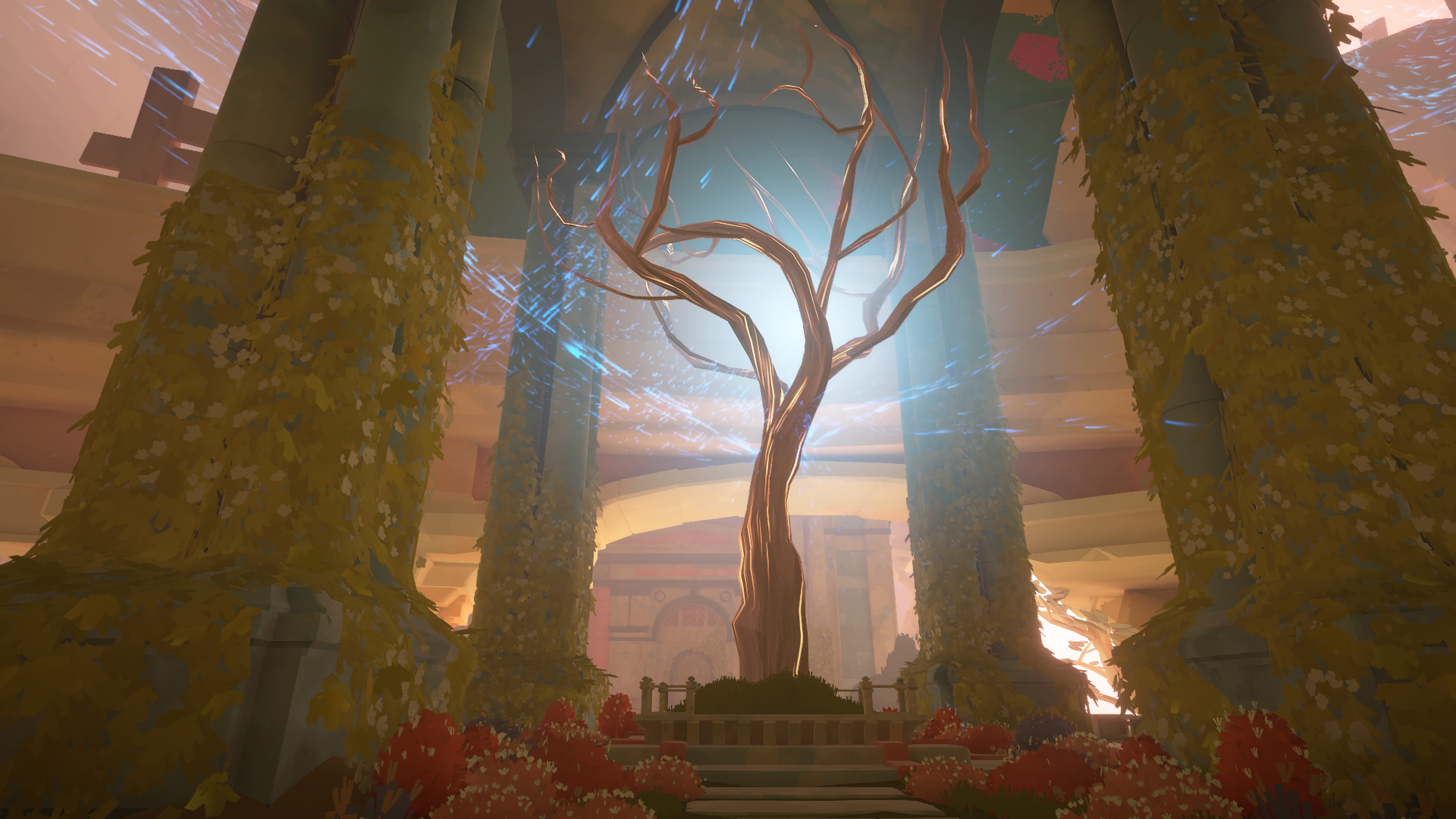 Originally after beating this game I did not feel too impressed until really looking back on it and remembering the obstacles I went through to complete it. This game left feelings that stuck with me, and ultimately lead me to write about it. This title was truly unique and is the definition of one of a kind. While some aspects can be improved, I genuinely enjoyed the atmosphere and gameplay for this game. It's a riveting and truly unique experience that challenges players not only in critical thinking but also emotionally as you navigate the feelings of an uncompromising and unforgiving tale. While this game might not be for everyone, I recommend it for the majority.
DVS Score: 6.5/10
Veteran gamer, tech nerd, comic addict, anime lover, and just your average introverted weeb.