Turning back the clock 9 years ago, a solid action RPG, known as Kingdoms of Amalur: Reckoning, came out on PC, Xbox 360, and PlayStation 3. The game was developed by Big Huge Games and 38 Studios, and published with the help of EA. The game had a very successful launch with reviews that landed the game a big 9/10 from IGN and an 81 on Meta, but for whatever reason, we did not see anything more from the franchise. IGN speculated that reports advised massive layoffs which resulted in the sequel to be canceled, and things stayed silent until the year 2020, in which the remastered version of the game released with updated stunning visuals and refined gameplay. This remaster was refreshing in bringing back the MMO-like gameplay that we all loved so much in our single-player title. You can buy this masterpiece on all current generation and last generation platforms for only $39.99, and it's worth every penny.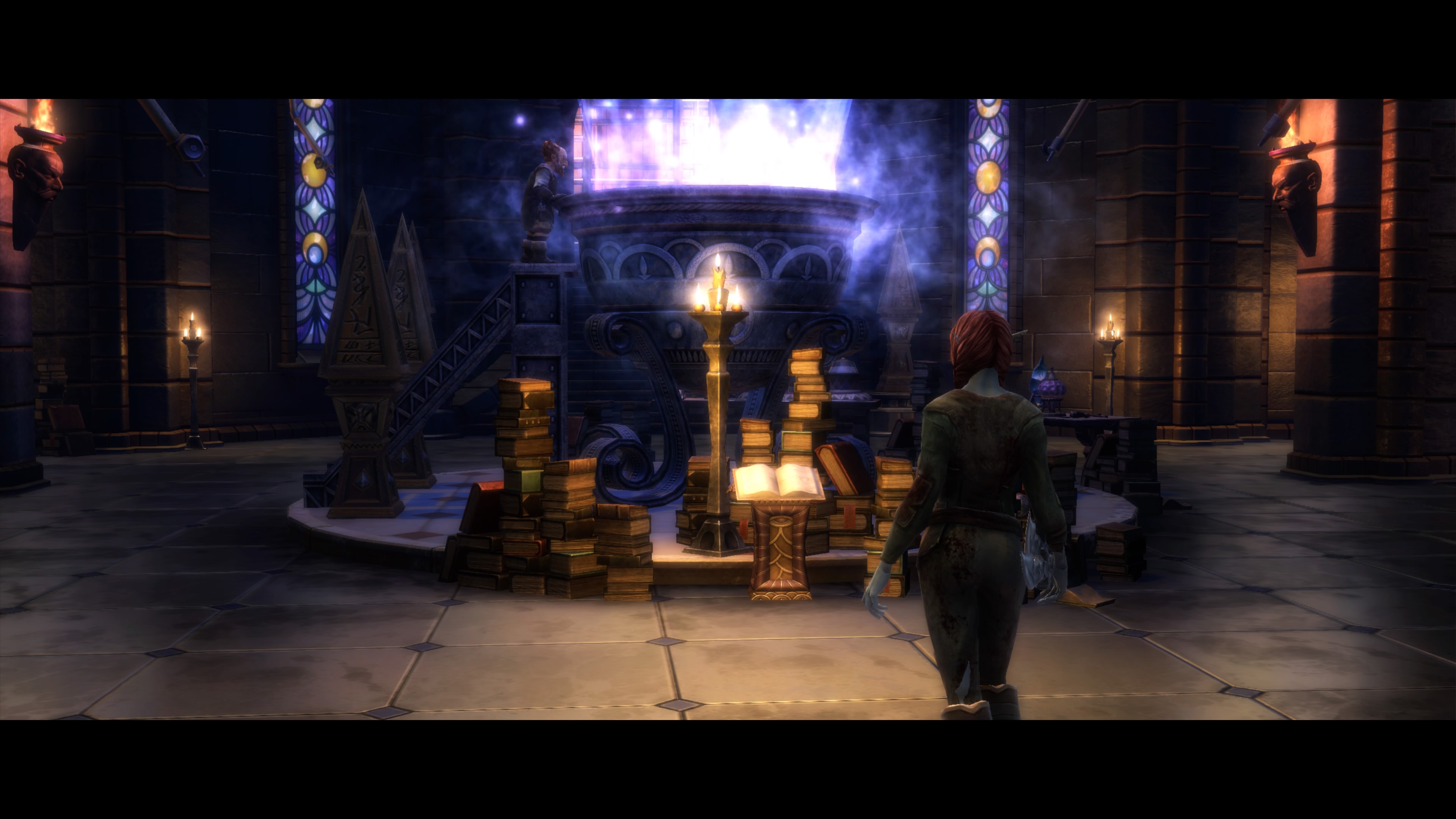 For players that never experienced the original game, the remastered version is the best place to start. Kingdoms of Amalur is set in the Faelands, a kingdom that is home to the immortal Fae of the Summer and Winter Courts. Essentially rather than passing on, souls are reborn in a new body. Players get to embark on their journey as a customizable character that becomes the "Fateless One", who was supposed to have died but was successfully revived in an experiment led by Foromous Hugues, a gnome scientist. The kingdoms are torn in a war between the mortals and Winter Fae that players are dropped right in the middle of, literally. Because of the main character's lack of fate, they decide to journey to find Hugues in hopes of uncovering the mystery of your death and also aid in the war along the way.
This game is fantastic for those that love old-school action RPGs like the Elder Scrolls series, and those who love MMOs like classic WoW. Once players enter the open-world part of the game, there is no clear path for the game, because players get to decide if they want to continue on the main quest or complete tasks, faction quests, or side quests. Every region is huge and loaded with endless adventures, and the main character is not tied down to any specific path. Players also get to choose "their fate" meaning their class. One can change and customize as they go, unlocking different advanced tiers from basic classes. For example when players cross between a rogue and a sorcerer disciple or even a tier 3 arcanist. This game is designed where there is no intended set class, and players can choose how they want to play without being locked into one role.
The remaster does not change much to the game, aside from some smaller or underlying changes like most remasters do. Many complain that the game is the same, but that is the difference between a remaster and a remake. So for players that were looking for major changes, this is not the game for you. The graphics are a lot sharper compared to the original game, and a lot more contrast and detail were added making the game look crisper than the first. Level lock no longer exists like the first game and the experience reward system has been changed to further balance the game. Loot is also now more catered to your designed character instead of randomly generated so players will find use in most of what they pick up. Load times are one complaint I found often from other players, but that is more based on the platform gamers are playing on. I played on my PS5 and honestly found no issues.
The only changes I would have liked to see are in the number of overwhelming fetch quests. I loved side content when it comes to any RPG, especially open-world RPGS. However, this game is filled to the brim with side quests and tasks, especially fetch quests. When players visit towns, they are immediately bombarded with on average 4 to 5 quests that are split between menial tasks (slaying monsters or gathering items), and helping out NPCs with missing persons or aiding in their troubles. This would not be a problem with there were not like 10 towns in the immediate area and players also have their faction quests. As some players might overlook this and skip some quests, completionists like myself end up pulling their hair out. It also can end up extremely overbearing for new players. Trimming down on some of this redundant quests would have been a better balance for this remastered version.
To revisit the visuals and performance, the game can be a bit buggy. For example, I got major Oblivion vibes when an NPC randomly glitched in front of me and I saw nothing but this head and arms in the sky. Overall though the performance is solid, and the animations look clear and crisp. The music creates an even better calm atmosphere, immersing players into what can be described as the ultimate fantasy experience. I also have had no framerate issues with the game which is oddly something I was expecting.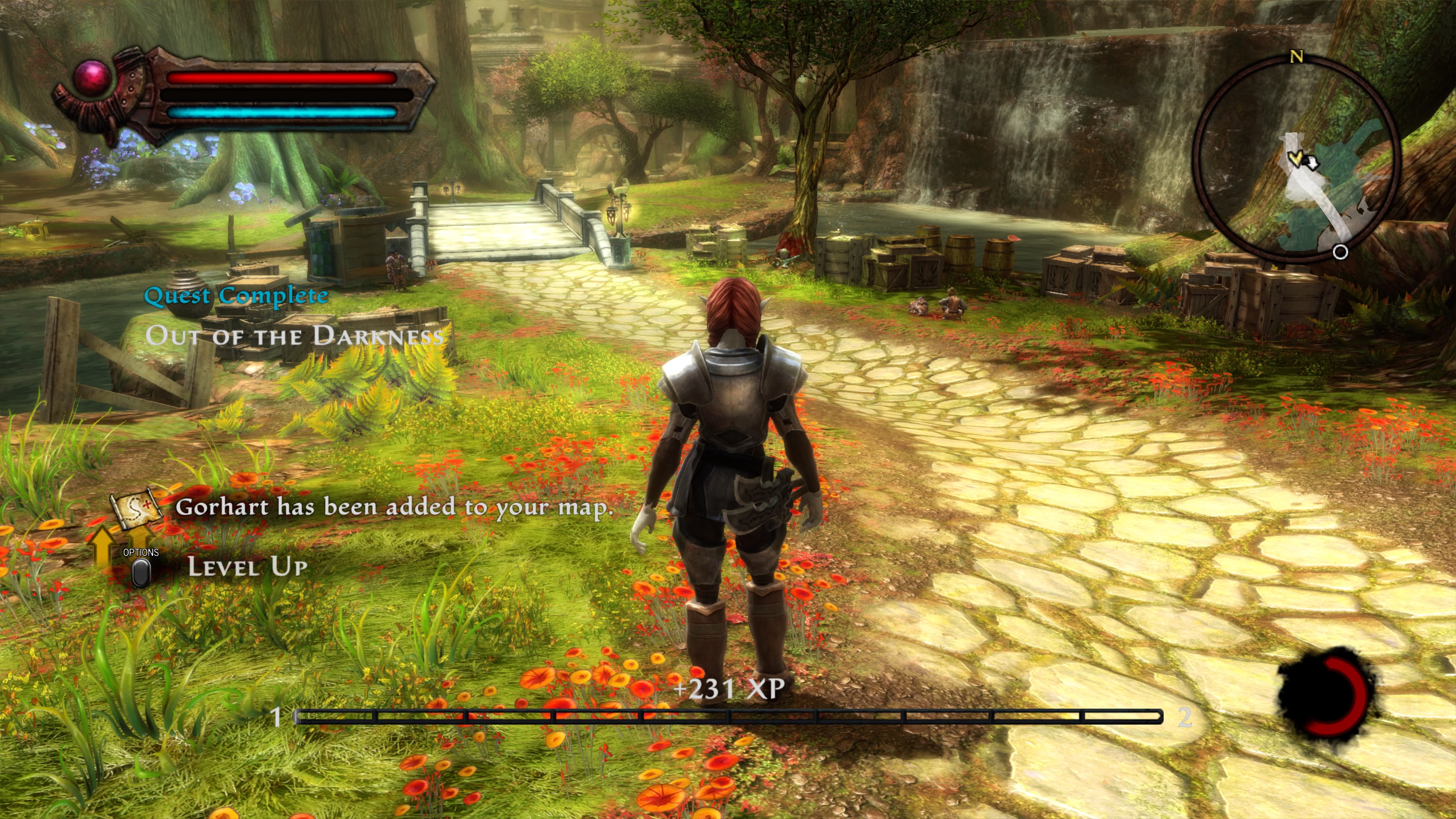 In conclusion, I loved this remastered version of the game. Kingdoms of Amalur was already a fantastic ARPG for its time, and to be able to revisit this title was not only nostalgic but also very enjoyable. The subtle changes greatly improve players' experiences with the game while also keeping its classic playstyle that was popular for that period of time. Though the game can be a bit buggy like many RPGs can be, and there were not many changes as far as visuals go, this was a great remaster and I can't get enough from it.
DVS Score: 8/10
Veteran gamer, tech nerd, comic addict, anime lover, and just your average introverted weeb.