Cannon Brawl is everything you need in an action RTS for players new to the genre and veterans that want to rain hell on their enemies. With a beautiful art style mixed with endless mass destruction, this game has a lot to offer in terms of setup and artillery gameplay. While many RTS games tend to come off intimidating to some players, especially ones that tend to walk away at the mention of strategy, I highly encourage new players to pick this up for the campaign mode and seamless transition in difficulty with each level. Cannon Brawl was developed by Turtle Sandbox LLC, Blitworks, Theresa Duringer, and Pete Andstadt, as well as published by Turtle Sandbox LLC, Blitworks, and Temple Gate Games. This game can be bought on every platform for 14.99 USD for those looking for a new game to kill some time.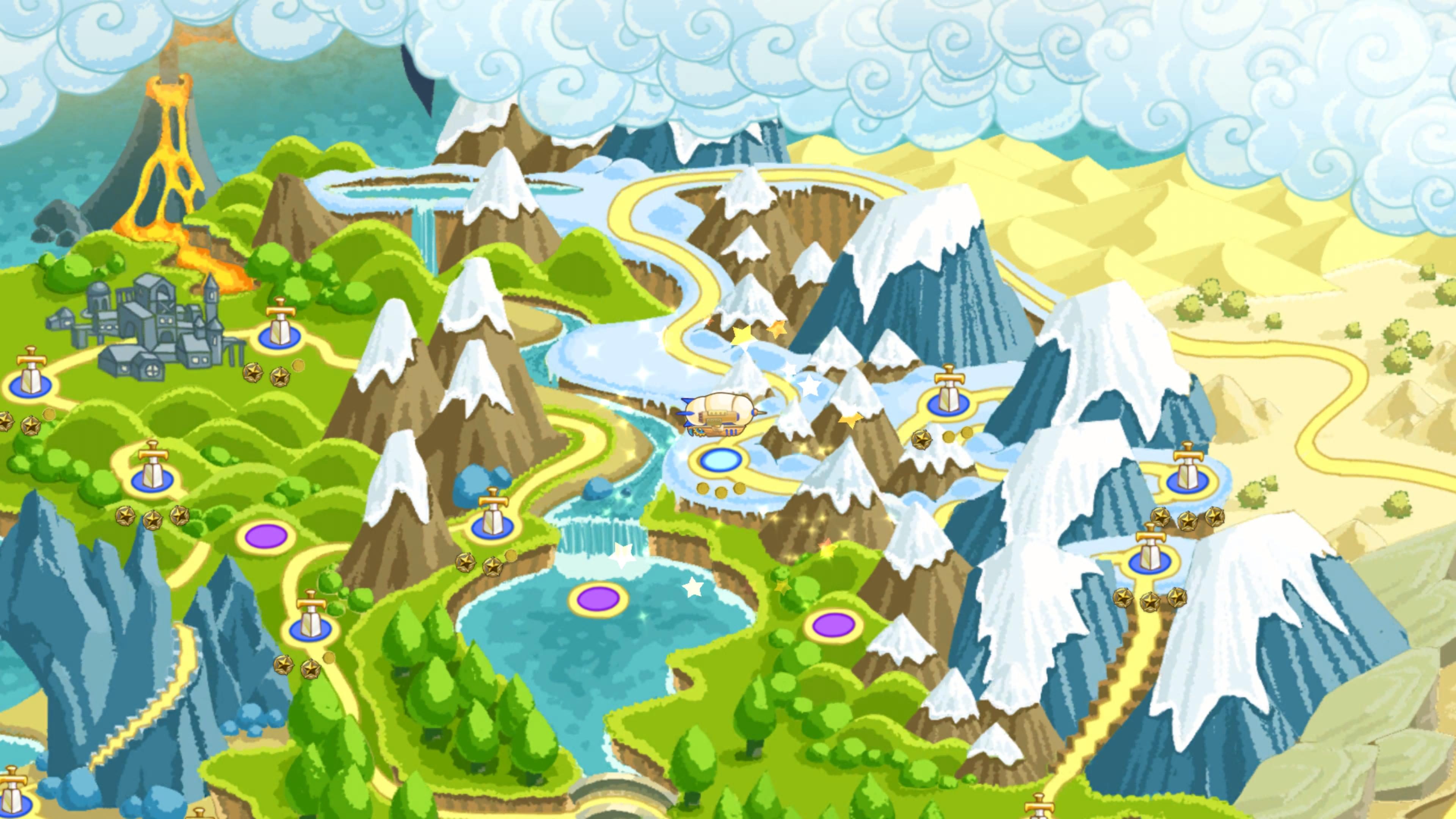 There were so many good qualities that this game had to offer in terms of gameplay when it comes to this genre. While the campaign starts fairly slow and simple, the possibilities are endless as far as the arsenal and setup options go. Players go against an enemy base in 1 on 1 combat on a smaller cramped map. Each map layout seems similar but placement ends up different every time, for example, one level your base could be on the left side and the enemy can be on the right, or your base could end up on the center ground and the enemy floating on an island on top. The bases are always present and the player can choose their character (airship captain) to play as such as the princess, prince, or king, and they all come with different abilities.
Players can fly around on an airship to place different items from the base, and they can consist of buildings, balloons to extend territory, weapons, and more. These items can only be placed within the marked territory that your balloons have been placed. What impressed me was how they pushed the limitations of the arsenal, for out of all the itinerary that is offered you have to pick and choose 5 items total. This forces players to try to create a plan ahead of time, and try to learn from each battle and mistakes made. Each item tended to be very unique in its respect and is upgradable. I found myself changing my setups fairly often as I went between using shields and lasers or changing it over to upgraded rockets and repair kits.
I also loved the fact that the campaign nailed difficulty transition as players progress through the campaign. Usually, with RTS games, most games have a huge jump or little to no tutorial. The campaign for this game is mixed with the tutorial in a story mode-like style and introduces a new ability with each level, and no explanation is usually needed because the enemy uses it before it can be unlocked so players can experience it first hand. This single-player mode is also excellent for new players due to the AI setting up various scenarios to teach players how to overcome them.
There were only a few things that I found to be an issue with Cannon Brawl but nothing major that keeps this game from being the success that it is. While the art style and music are fantastic, the layout for each level felt visually redundant. The scenery only changes every 10 plus levels or so which is why the feeling of redundancy slowly crept in after a while.
I would have also liked to see more balancing in the different abilities. While I did change weapons fairly often, the lasers felt a bit overpowered in the long run with the range they could hit and damage with each upgrade. You could nuke most of the itinerary with a hit, even maxed out shields. Banks also need a nerf in range in my opinion when fully maxed out, I should not be able to bribe anything on the other side of the map in 3 or 4 turns. While the game also has an incredibly balanced matchmaking system, unfortunately, due to the style of maps players are stuck in a 1v1 setting so variations in-game modes are sadly limited.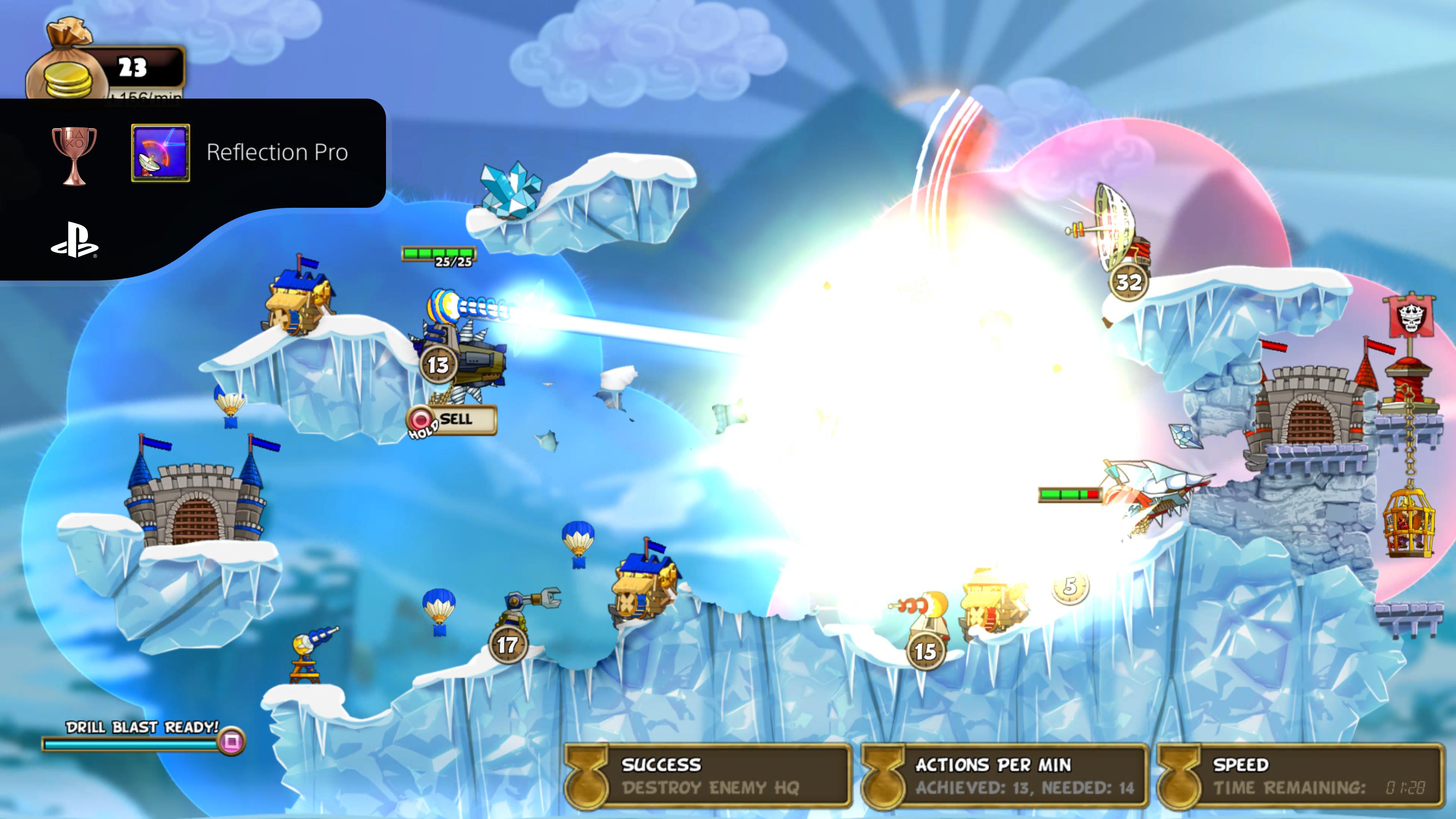 While the game does have a lot to offer in terms of being an entry RTS for new players, and even serving as a good way to kill time for veteran players, the game is limited to a shorter shelf life. That being said I loved the game and respect the little things that it brings to the table. Cannon Brawl honestly stands as a great example of what new RTS games should implement going forward in terms of progression and tutorials. It's games like this one that could end up bringing on more players rather than scaring them off because of difficulty and stress. Great job to the developers and publishers!
DVS Score: 7.5/10
Veteran gamer, tech nerd, comic addict, anime lover, and just your average introverted weeb.